IOWA – County presiding commissioners from the six southeast Iowa counties in the Mid-America Port Commission district have appointed two new commissioners. Each state is represented by two commissioners appointed by the county presiding commissioners and one commissioner appointed by the governor. Recently appointed were: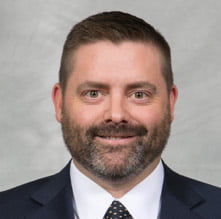 David George is currently a financial advisor with Edward Jones in Mt. Pleasant, Iowa.  Prior to that he was a banker for 16 years.  He was the Economic Development Director for the Southeast Iowa Regional Planning Commission for 2 years.   David holds a undergraduate degree in Mathematics from Monmouth College, in Monmouth, Illinois and a Master of Business Administration from St. Ambrose University in Davenport, IA.  He is also a graduate of the Graduate School of Banking at the University of Wisconsin-Madison and hold an Executive Leadership Certificate from the University of Wisconsin at Madison.  He owns and manages investment properties in the Henry County area. 
He is the current President of the Southeast Iowa Regional Housing Authority, the current President of the Mount Pleasant Area Rec Center, past President and current member of the Mount Pleasant Kiwanis Club, He has also been on the Mount Pleasant Utility Board of Trustees for the last 11 years. He served on the Monmouth College Alumni Board for 1 term. 
David was born and raised in Burlington. He and his wife, Stephanie, have been in Mt. Pleasant, Iowa for the last 15 years.  They have 3 boys: Tayten 8, Tanner 6 and Ty 4. The family enjoys sports of all kinds, fishing and hunting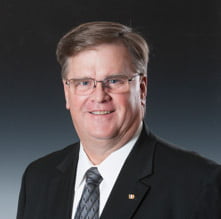 Joseph A Steil is Vice President / Relationship Manager at MIB (Midwest Independent Bank) in Keokuk, Iowa. He is an experienced Community Bank and Holding Company Executive with demonstrated success in leadership. Strong professional with an ABA Graduate School in Banking Degree from the University of Wisconsin-Madison. Experienced in the financial and insurance industries, economic development arena, and engaged leadership with civic/non-profit boards. Joe has been involved in leadership with multiple economic development initiatives in various cities and states throughout his career. He continues to be very active in the tristate area serving in a wide variety of organizations that emphasize bettering the geographic area.
Daniel Wiedemeier of Burlington, Iowa is the gubernatorial appointee.